A team of 36 professionals
that is committed to guiding and supporting each individual and help them reach their goal.
ACT  watches over your interests and ensures that the exchanges remain confidential.
Chantal Desfossés
Executive Director
They didn't know it was impossible, so they did it! -Mark Twain
Chantal Bélanger
Organisational Development Director
You have to pick your battles.
Caroline Joannette
Development Director
Don't look for happiness, create it!
Joelle St-Pierre
Management Services Director
Motivation, determination and commitment: three ingredients for a winning recipe!
André Boudreau
Youth Project Manager
Today is a great day to have a great day !
Caroline Roy
Administrative Assistant
We give you the tools, use them!
Carolyne Drolet
Communications Coordinator
Create the soundtrack of your life!
Cecillia Wang
Immigrant Integration Counselor
Life is like a rainbow: you must have the rain and the sun to see all the colors.
Chloë Lévesque
Psychosocial Worker
Rivers know this: there is no hurry. We shall get there some day. - A.A. Milne, Winnie the Pooh
Claudine Lepage
Development Agent
Dive towards new horizons.
Diana Dancu
Employment Counselor
Positive expectations are the mark of the superior personality. - Brian Tracy
Élodie Berube
Employment counselor
Live life to the fullest, you only have one!.
Élodie Mériaux
Digital Development Counselor
Nothing is absolute. Everything changes, everything moves, everything revolves, everything flies and goes away. » -Frida Kahlo
Evangelos Sciadas
Citizen Mobilization Agent and Project Manager
Maison de l'accueil
My success is shaped by what I transmit and give.
Gabrielle Garand
Coordinator, project OSE
You miss 100% of the shots you don't take. -Wayne Gretsky
Gilles Robillard
Development Agent
Who adapts survives ! Who resists perished !
Guillaume Raymond
Project manager
If you can dream it, you can do it. - Walt Disney
Jimmy Carrière
Development agent
Your destiny is in your hands.
Julie Roussin
Employment Counselor
Let's discover together an ocean of possibilities.
Karina Leduc
Immigration Counselor
Yesterday is history, tomorrow is a mystery, today is a gift. - Roosevelt
Kasia Lech
Employment Counselor
Smile, your joy of life will make the impossible possible!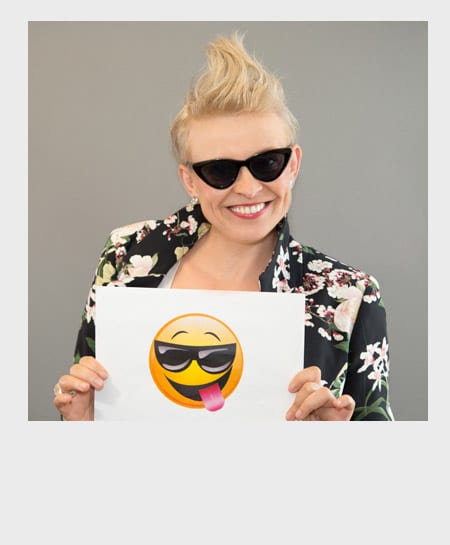 Kate Chassé
Administrative Assistant
We spend our lives knitting. -B. Cyrulnik
Kim Sauvageau
Guidance Counselor
Don't be afraid to fail. Be afraid not to try. – Michael Jordan
Kimberly Guay
Employment Counselor
Do good and good things will come to you.
Marie-Ève Hamon
Employment Counselor
Plant your roots to grow a better future.
Marie-Eve Sirois
Employment Counselor
When you look in the right direction, you just have to move forward.
Mario Lefebvre
Strategic advisor
Never from A to B, but from A to Z : 24 beautiful discoveries await you !
Marjolaine Pharand
Guidance Counselor
The only limit to our realization of tomorrow will be our doubts of today - Franklin D. Roosevelt
Mylène Forget
Human Resources Coordinator
A good action is never lost.
Philippe D. Picard
Employment counselor
True wisdom is the one that leads to the end by the shortest ways.
Rachel Ozan-Groulx
Employment counselor
I learned that courage was not the absence of fear, but the triumph over it. - Nelson Mandela
Saheen Mulloo
Administrative Assistant
Patience is the companion of wisdom. - St-Augustine
Salima Mazouz
Guidance Counselor
Knowing how to listen requires a lot of humility and inner wisdom.
Shawn Filion
Employment Counselor
Leave no stone unturned.
Sonia Lavictoire
Employment Counselor
We do not pull on flowers to make them grow.
Sophie Moisan
Executive Secretary
The best way to predict the future is to create it. - Peter Drucker
Contact our

fabulous

team