A team of 35 professionals
that is committed to guiding and supporting each individual and help them reach their goal.
ACT  watches over your interests and ensures that the exchanges remain confidential.
Elise Tessier
Executive Director
Practice what you preach or change your speech!
Chantal Bélanger
Organisational Development Director
You have to pick your battles.
Joelle St-Pierre
Management Services Director
Motivation, determination and commitment: three ingredients for a winning recipe!
Alain Gailloux
Employment Counselor
Keep your eyes on the stars and your feet on the ground.
Alexandra Bergeron
Psychosocial Worker (on maternity leave)
One step at the time!
Alexandra Valle
Employment Counselor
Kindness is free, sprinkle it everywhere!
Ariane L'Heureux
Employment Counselor
TAKEACTION!
Axelle Tomassini
Employment Counselor
Your life is your party!
Caroline Joannette
Project Office Coordinator
Don't look for happiness, create it!
Caroline Roy
Administrative Assistant
We give you the tools, use them!
Carolyne Drolet
Communications Coordinator
Create the soundtrack of your life!
Claudine Lepage
Development Agent
Dive towards new horizons.
Diana Dancu
Employment Counselor
Positive expectations are the mark of the superior personality. - Brian Tracy
Émilie Ngo Titi Song
Employment Counselor
Proper listening is virtually answering. - Marivaux
Evangelos Sciadas
Employment Counselor
My success is shaped by what I transmit and give.
Gabriel Petit
Professional Coach
All great work is the fruit of deep humility.
Guillaume Raymond
Employment counselor
If you can dream it, you can do it. - Walt Disney
Jessyca Jodoin
Employment Counselor
Perseverance, secret of all successes. - Victor Hugo
Joane Larocque
Acting Executive Secretary
It is not just where you go that gives meaning to life, but also how you get there – Marc Levy
Julie Roussin
Employment Counselor
Let's discover together an ocean of possibilities.
Karine Boyer
Guidance Counselor
It is at night that faith in light is admirable. -Edmond Rostand
Kasia Lech
Employment Counselor
Smile, your joy of life will make the impossible possible!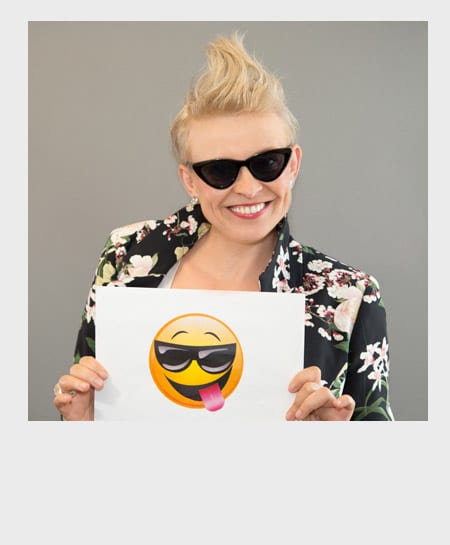 Marie-Ève Hamon
Employment Counselor
Plant your roots to grow a better future.
Marie-Eve Sirois
Employment Counselor
When you look in the right direction, you just have to move forward.
Marilou Harvey
Employment Counselor
Intuition is an ability to see beyond simple appearances.
Micheline Richard
Development Agent
Going beyond limitations brings us closer to our true selves.
Mylène Forget
Human Resources Coordinator
A good action is never lost.
Nancy Miller
Administrative Assistant
The best is yet to come.
Pierrette Marcotte
Professional Coach
Knowledge speaks, but wisdom listens. - Jimi Hendrix
Rebecca Joseph
Secretary
Things are only worth the importance that we give it.
Roxane Andrée
Development Agent
Adversity brings out the best in man. - Shakespeare
Saheen Mulloo
Administrative Assistant
Patience is the companion of wisdom. - St-Augustine
Salima Mazouz
Guidance Counselor
Knowing how to listen requires a lot of humility and inner wisdom.
Sonia Lavictoire
Employment Counselor
We do not pull on flowers to make them grow.
Sophie Moisan
Executive Secretary (on maternity leave)
The best way to predict the future is to create it. - Peter Drucker
Contact our

fabulous

team